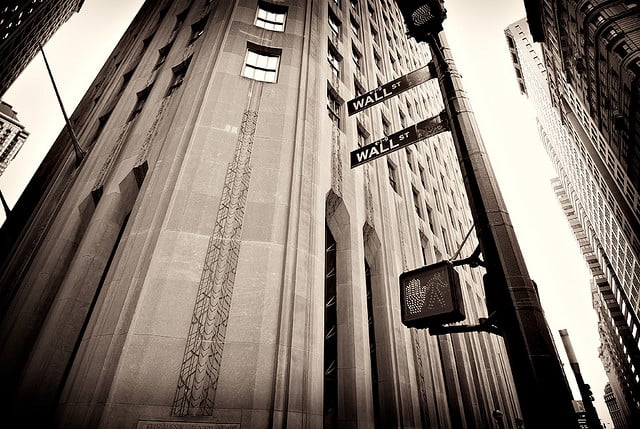 Wall Street pay is on the rise in 2013, both for traders and brokers as well as executives. Executive search firm Options Group released a report today which found that despite recent market volatility, people on the Street are going to be making more than they did last year.
Michael Karp, chief executive at Options Group found that pay could increase as much as 10 to 15 percent this year for some, but noted that such pay was still off its pre-recession highs. The beneficiaries of the advances in pay represent a broad array of financial services employees, ranging from investment bankers to floor traders.
Apparently stock traders have navigated the volatility well, as they look to be the largest recipients of the prosperous pay packages for financial employees this year. Traders can expect a 14 percent increase on average in their compensation this year, with private wealth managers doing equally as well at a 15 percent raise. Risk managers, ironically, only saw their pay increase around 5 percent on average, despite the volatility as the markets contemplate the future of Fed policy in the United States.