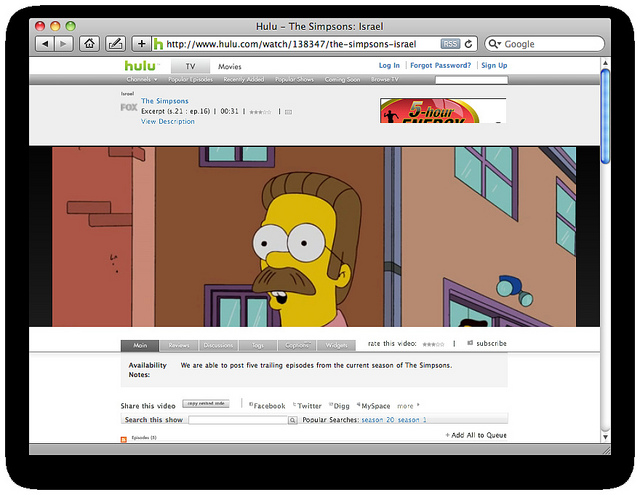 Hulu's owners, News Corp. (NASDAQ:NWSAV), Walt Disney Co. (NYSE:DIS) and Comcast Corp.'s NBC Universal (NASDAQ:CMCSA), have extended their second-round bid deadline for the online video site from today to mid-next week.
DirectTV, which is expected to submit a bid of approximately $1 billion, is competing with at least three other contenders including Guggenheim Digital Media and Chernin Entertainment, in partnership with AT&T (NYSE:T).
"There are really just three main bidders left: DirecTV, Chernin and Guggenheim," said a source interviewed by the New York Post, adding that Hulu "pushed back the deadline because DirectTV isn't ready." DirectTV, Guggenhein, Hulu and Chernin Entertainment declined to comment on the extension.
Yahoo! Inc. (NASDAQ:YHOO) and KKR (NYSE:KKR) have also expressed interest in purchasing Hulu but were pushed out of the auction as their bids, ranging between $600 to $800 million, were too low. On the other hand, Time Warner Cable Inc. (NYSE:TWC) is offering to simply buy a portion of the five-year-old Los Angeles-based video service.