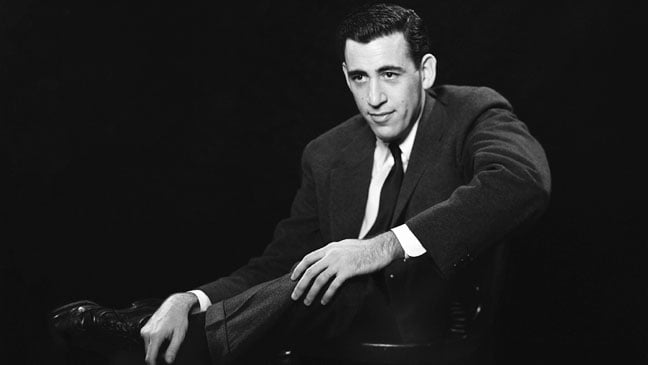 Several weeks ago, The Weinstein Company began a marketing campaign for its upcoming documentary Salinger, based on reclusive writer J. D. Salinger who wrote The Catcher in the Rye, in which they pressed audience members to not spoil the film's secrets for others. Dubbed the "Uncover The Mystery But Don't Spoil The Secrets" campaign, the intrigue over what exactly the film has in store for film-goers has created a wave of interest.
Directed by Shane Salerno and created over the course of nine years, Salinger is purported to reveal new information on the famous writer who died in 2010. The Weinstein Co. describes the film as offering "an unprecedented amount of unseen footage, photographs, and biographical information on the notoriously reclusive Catcher in the Rye author."
Of course, if the saying goes "loose lips sinks ships," it appears that Salinger's ship might have already sunk. Chances are you've already read on one of the many news stories about the fascinating, and rather bizarre, news about J. D. Salinger — and if you haven't, I won't spoil it for you.