IAC/Interactive Corp (NASDAQ:IACI): Current Price $45.60
Leading media and Internet company IAC (NASDAQ:IACI) completed its acquisition of online tutoring solution Tutor.com for an undisclosed amount. "It's not often we find a company with such untapped potential that our particular skill set can help unlock in an area that truly helps people improve their lives all at a compelling valuation," said Greg Blatt, CEO of IAC. "We think the combination of Tutor.com and IAC will make one-to-one learning accessible, affordable and sustainable for consumers and institutions," said George Cigale, founder and CEO of Tutor.com.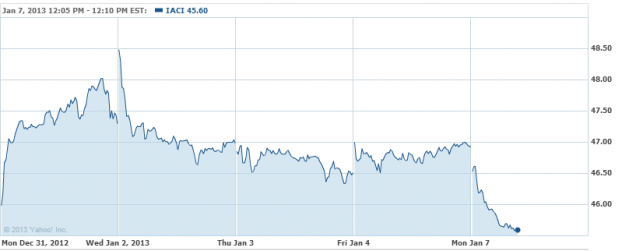 Save time and make money with our LOWEST ADVERTISED PRICE EVER to help you achieve your financial goals in 2013. This is a LIMITED TIME OFFER, so get your Stock Picker Newsletter now!