International Business Machines Corporation (NYSE:IBM): Current price $192.00
IBM, STMicroelectronics (NYSE:STM) and Shaspa have formed a collaboration through which to tap cloud and mobile computing for manufacturers and service suppliers to provide innovative ways for consumers to manage and interact with their homes' functions and entertainment systems utilizing multiple user interfaces like voice recognition and physical gestures. The firms expect that this initiative could permit consumers to use any device that can run applications so as to manage a number of personal activities, such as viewing their home's energy consumption, controlling security, heating and lighting systems and activating home appliances.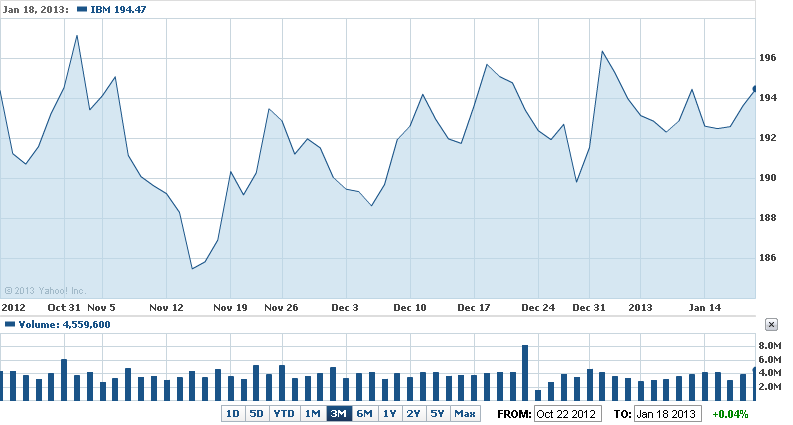 Save time and make money with our LOWEST ADVERTISED PRICE EVER to help you achieve your financial goals in 2013. This is a LIMITED TIME OFFER, so get your Stock Picker Newsletter now!