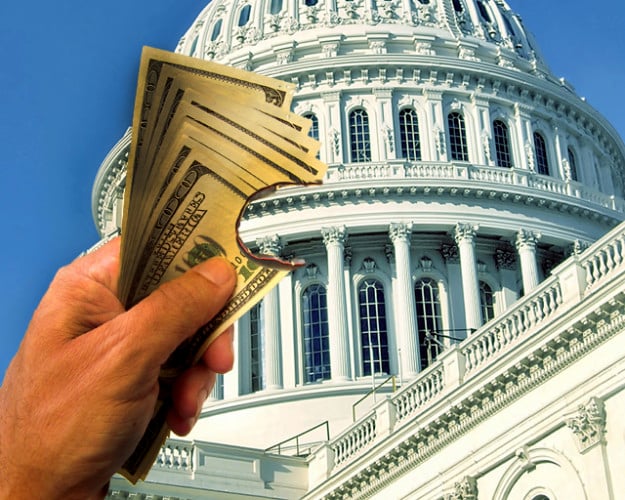 With the 2014 elections coming up, there's the usual fight for electoral funding and monetary banking for major candidates — but this year there's a new twist in financing. According to the New York Times, twelve or more Political Action Committees — also known as PAC — are fundraising to support specific Republican candidates for the Senate. This has some candidates pleased at new funding opportunities, but it has others worried.
The new funding initiatives could put a wrench in the normal financial workings of candidates like Karl Rove and his co-founded American Crossroads Group; he usually has a hearty fiscal domination of the fundraising situation. The new PAC's are based in states including Texas, Iowa, West Virginia, and Louisiana — and according to the New York Times past losses from the Crossroads group are a key selling point.
"Certainly I think there's a level of frustration with the state of things in D.C. I think a group like ours, coming from the state, is probably a little more effective than some of the national groups. It's not a one-size-fits-all thing," said Rand Cubriel, Austin lobbyist with Texans for a Conservative Majority, to the New York Times.