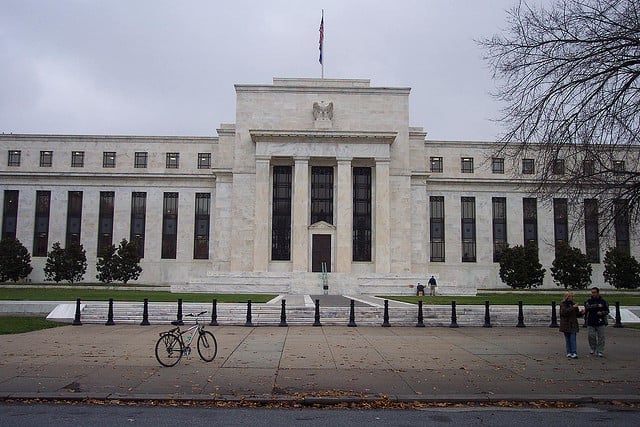 The president of the Philadelphia Federal Reserve, Charles Plosser, spoke Friday on the future plans of the central bank, noting that it could be "aggressive" in going after goals to raise interest rates. According to MarketWatch, Plosser voiced the possibility that if the Fed funds rates is below 2 percent, it could cause problems even if the job market sees improvement and unemployment numbers decrease.
While lifting rates apparently might be a necessary act, Plosser said it would be a difficult political move for the Fed. "Technically we can certainly do that, but it will be a question of will," Plosser said, according to MarketWatch. Also on the minds of the Federal Reserve are asset prices and leverage, and Plosser said the Fed is working to avoid "frothiness" in the market by monitoring them carefully.
These concerns come in the wake of the Fed's bond-buying stimulus taper, which began just prior to the new year. The $85 billion asset purchase plan was reduced by $10 billion, to $75 billion per month.