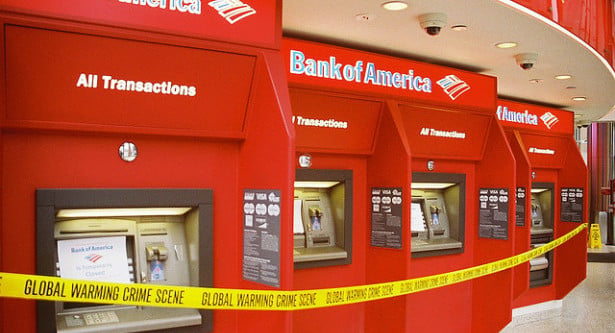 Shareholders were happy to hear Thursday that stronger trading revenues propelled Bank of America (NYSE:BAC) to a better-than-expected 63 percent increase in second-quarter net income. But, closer inspection reveals that there may be a problem hidden below the surface: the bank's balance sheet was hurt by rising bond yields in the last three-month period.
Bank of America generated a profit of $3.57 billion in the past quarter, but its net worth fell by $6.26 billion because of investment losses. In comparison, both JPMorgan Chase (NYSE:JPM) and Citigroup (NYSE:C) increased their net worth, as measured by book value, which suggests that the second-largest bank in the United States is much more vulnerable to interest rate increases than its rivals.
As Reuters reported, the unrealized losses "bode ill" for shareholders looking for Bank of America to increase share buybacks and dividends. The rising bond yields, and later increasing interest rates, will prompt additional losses in the bank's portfolio, which will likely keep its net worth from growing, and therefore, will make it difficult for the bank's management to convince regulators that the bank can return more capital to its shareholders.