Although the side-effects of the Great Recession are still being felt by Main Street, consumer debt in the fourth-quarter increased for the first time in four years.
According to the New York Federal Reserve's latest household debt and credit report, outstanding consumer debt edged $31 billion higher in the final three months of 2012 for the first time since 2008, compared to the previous quarter. Americans are now carrying a total debt load of $11.34 trillion, higher than the third-quarter, but still below the peak of $12.68 trillion in 2008.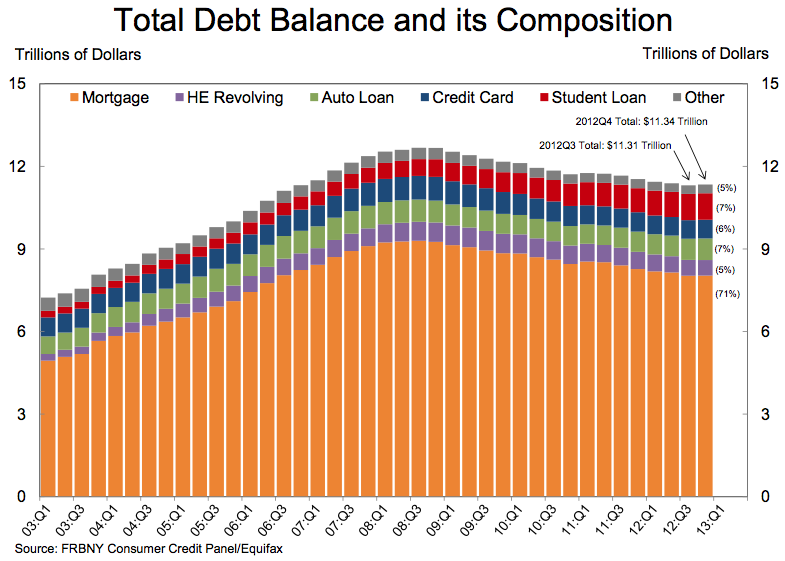 All non-housing debt balances increased for the third consecutive quarter. Auto loans led the way with a $15 billion gain, while student loans and credit cards rose $10 billion and $5 billion, respectively.
"The data provides early evidence that consumers may be reaching the end of the four year deleveraging cycle, though we'll need to see if this is sustained in upcoming quarters," said Andrew Haughwout, vice president and economist at the New York Fed. "At the same time, we observed mixed developments, mortgage originations increased and fewer accounts entered the foreclosure pipeline but delinquency rates remain considerably higher than pre-crisis levels."