Although the price action of gold over the past year renewed bearish predictions, the need to diversify a portfolio with a hard asset does not appear to be ending anytime soon.
The Federal Reserve decided last month to keep pouring the market liquidity at the rate of $85 billion per month. The central bank's quantitative easing programs consist of purchasing agency mortgage-backed securities and long-term treasury securities.
In his recent trip to Capitol Hill for the Semiannual Monetary Policy Report, Fed Chairman Ben Bernanke also defended the central bank's actions by claiming, "To this point we do not see the potential costs of the increased risk-taking in some financial markets as outweighing the benefits of promoting a stronger economic recovery and more-rapid job creation."
Earlier this year, the Federal Reserve's balance sheet broke through the $3 trillion level for the first time in history. In fact, it's well on its way to $4 trillion by the end of the year. If the central bank continues purchasing $85 billion in securities through 2014, its balance sheet will easily climb near $5 trillion or more.
Here's how the market traded Tuesday: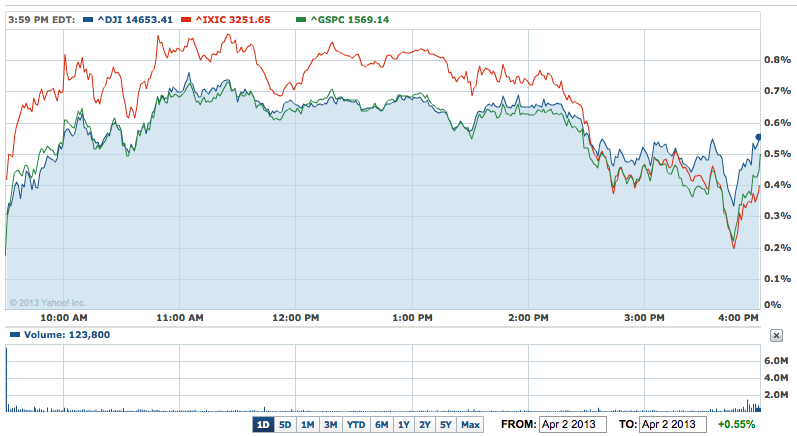 Don't Miss: Is the College Debt Bubble Finally Bursting?
If you would like to receive professional analysis on miners and other precious metal investments, we invite you to try our premium service free for 14 days.
Disclosure: Long EXK, AG, HL, PHYS