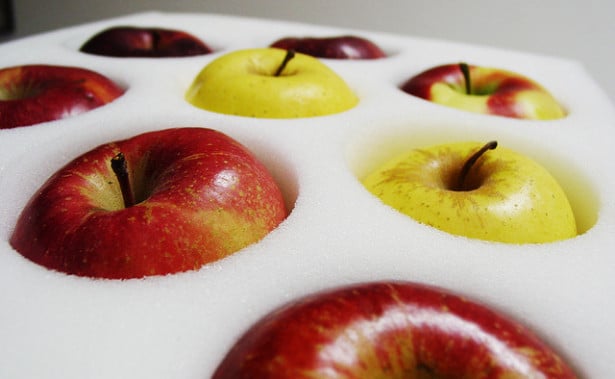 Apple (NASDAQ:AAPL) product announcements routinely drown in speculation. Any given rumor about the company's latest and greatest — whether it's the screen for the iPad 5 or the camera on the iPhone 5S — attracts a huge amount of attention, no matter how dubious. The iWatch has been a favorite topic of speculation over the past few months as investors and consumers alike investigate what the next product-defining iGadget could look like.
But while speculating on new product features satisfies the futurist cravings in us all, the most substantive rumors (however much of an oxymoron that is) are not about what a new product is like, but when a new product will be released. On that note, AllThingsD has news: sources tell the publication that Apple may unveil the next iteration of the iPhone just a few weeks from now on September 10.
A reveal in September would thrust the device into the spotlight just about a month before the company reports its fiscal fourth-quarter earnings, and could edit investor assumptions about earnings for the coming fiscal year. Analyst Steve Milunovich from UBS has estimated that a low-cost iPhone could sell as many as 92 million units in fiscal 2014, accounting for 53 percent of total iPhone sales.