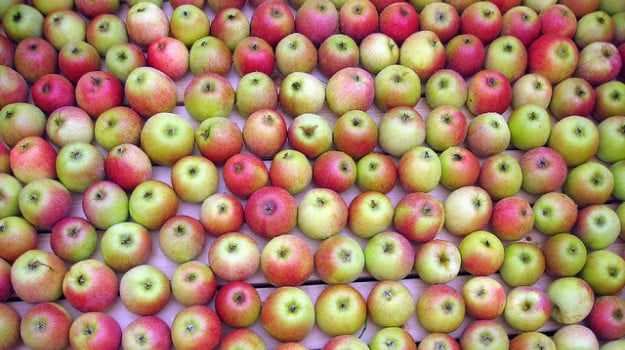 Are Apple (NASDAQ:AAPL) bonds proving to be more volatile investments than Apple stock? Apple's unprecedented $17 billion bond offering debuted six weeks ago and quickly became one of the most desired bonds on the market, with three times as many orders as there were available bonds. However, the Financial Times reports that some investors who bought Apple bonds are now reeling from losses as high as 9 percent.
On April 30, Apple issued $3 billion of 3.85 percent 30-year bonds at 99.418 cents on the dollar. However, due to the high demand, these bonds were selling as high as 101.97 on the secondary market. Earlier this week the market price for bonds maturing in 2043 slipped 11.61 cents to 90.36 of face value according to data from Trace via the Financial Times.
As Seeking Alpha points out, Apple's 30-year bonds have recently had greater price volatility than Apple stock. This is an unusual situation because bonds actually have a higher ranking in the capital structure of a company. In other words, bondholders will get paid before stockholders do in the event of a bankruptcy.
Not that Apple is even close to being in danger of bankruptcy. Apple's substantial cash reserves of $145 billion could easily cover its bond debt multiple times over. Apple's cash hoard is one reason why the company was given an Aa1 senior unsecured rating by Moody's and an AA+ rating by Standard and Poor's. These are the second-best credit ratings from both ratings services.