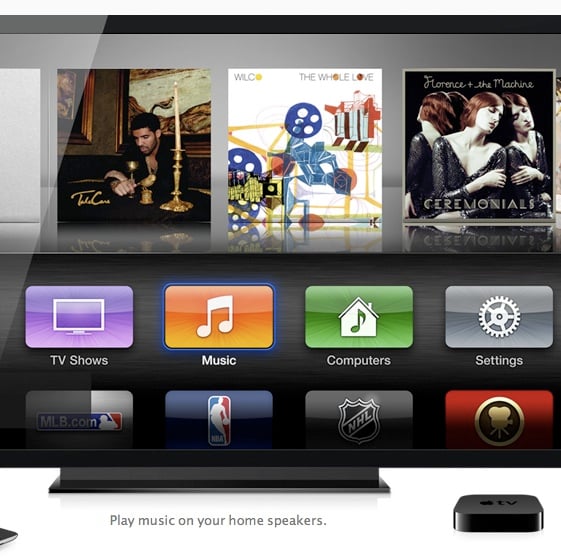 Is Apple (NASDAQ:AAPL) about to shock everyone with an unexpected Apple TV announcement at this year's Worldwide Developers Conference? Most pundits and analysts have predicted that Apple's major WWDC announcement this year will be about its long-rumored music streaming service that has already been dubbed "iRadio." However, there is at least one analyst who believes that Apple has a far greater surprise in store for developers this year.
Renowned Piper Jaffray analyst Gene Munster is predicting that Apple is about to revitalize its Apple TV product. "The wild card — because there is always a wild card at an Apple event — could be they are opening up their apps platform for Apple TV. As it stands, you have to be invited by Apple to develop, so the idea to open it up would be something that is pretty meaningful," stated Munster via CNBC.
Apple TV is Apple's digital media receiver device that is designed to handle streaming media from the iTunes Store, as well as outside content providers such as Netflix (NASDAQ:NFLX). Cracking open Apple TV for application developers could be Apple's first step towards evolving their so-called TV "hobby" into a central entertainment hub for consumers' living rooms.