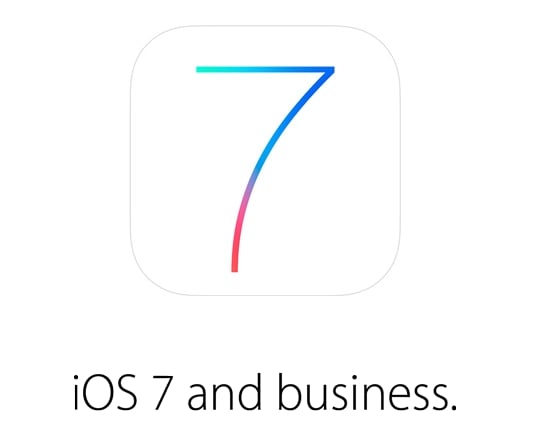 Apple (NASDAQ:AAPL) is promoting several new business-friendly features it has added to its iOS 7 mobile operating system through a new section on its website. The new promotion is part of the company's overall strategy to attract more enterprise users to its platform.
On is website, Apple says, "iOS 7 provides enhanced security, powerful new ways to configure and deploy devices at scale, and features to help businesses purchase, distribute, and manage apps with ease."
A new "Managed open in" feature allows companies to restrict which applications and accounts their employees can use to access work documents and attachments. This allows companies to ensure that work documents are kept securely within company-approved apps and that employees do not open personal documents with corporate apps.
Apple has improved app security by allowing enterprise users to configure their apps to connect automatically to VPN. Enterprise users will also only have to sign onto corporate apps once with the new "single sign on" user credentials. This allows users to access all the company's apps without having to reenter their password multiple times.