With shares of AT&T (NYSE:T) trading at around $34.02, is T an OUTPERFORM, WAIT AND SEE or STAY AWAY? Let's analyze the stock with the relevant sections of our CHEAT SHEET investing framework: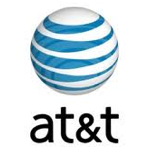 C = Catalyst for the Stock's Movement
The biggest news today is that AT&T will buy spectrum from Verizon Communications Inc. (NYSE:VZ) for $1.9 billion. AT&T is willing to take calculated risks in order to assist growth through acquisitions. However, we're not going to focus on that here. Instead, we're going to focus on the big picture for AT&T.
AT&T recently reported Q4 EPS of $0.44 and revenue of $32.58 billion. Both numbers beat expectations. FY2012 EPS came in at $2.31, and revenue came in at $127.40 billion. Both were improvements over 2011. Wireless revenue was up 5.7 percent, wireless data revenue was up 14.7 percent, branded computing service subscriptions were up 26 percent, business services were down 2.1 percent, wireline revenues were down 0.5 percent, and residential revenue was up 3.0 percent. Also, U-Verse now has 4.5 million subscribers.
In regards to wireless, 1.1 million customers were added, bringing the total to 107.0 million. This had a lot to do with smartphones, mostly Apple's (NASDAQ:AAPL) iPhones and Google (NASDAQ:GOOG) Android phones. Guidance for 2013 is for 2 percent revenue growth, and EPS growth at least in the high single digits.
Now let's take a look at the big picture for AT&T…