With shares of Beazer Homes USA Inc. (NYSE:BZH) trading at around $18.00, is BZH an OUTPERFORM, WAIT AND SEE or STAY AWAY? Let's analyze the stock with the relevant sections of our CHEAT SHEET investing framework:
C = Catalyst for the Stock's Movement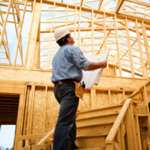 Beazer Homes made progress toward profitability in Q1. The company showed year-over-year improvements in most major financial metrics, including revenue and gross margin. New Home Orders increased 29 percent year-over-year, which was mostly due to better absorption rates and a lower cancellation rate. New Homes Closed increased 20 percent year-over-year. Backlog increased 39 percent in units and 52 percent in value year-over-year. Community Count wasn't impressive, but this was hinted at last November and relates to Beazer Homes focusing more on existing assets at the time. Looking ahead, Beazer Homes sees increased demand for new homes as well as improved new home pricing.
On the negative side, margins and cash flow are weak, ROE is -70.10 percent, analysts aren't in love with the stock, and there is a 29.70 percent short position, which indicates high potential for danger.
Let's take a look at some important numbers prior to forming an opinion on Beazer Homes.