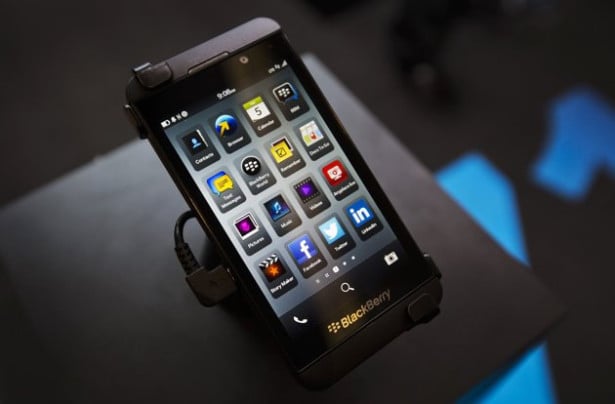 With shares of BlackBerry (NASDAQ:BBRY) trading around $10, is BBRY an OUTPERFORM, WAIT AND SEE or STAY AWAY? Let's analyze the stock with the relevant sections of our Cheat Sheet investing framework:
T = Trends for a Stock's Movement
BlackBerry is a designer, manufacturer, and marketer of wireless solutions for the worldwide mobile communications market. Through the development of integrated hardware, software, and services, it provides platforms and solutions for seamless access to information, including email, voice, instant messaging, SMS, Internet, and intranet-based applications and browsing.  Its portfolio of products, services, and embedded technologies are used by thousands of organizations and millions of consumers around the world and include the BlackBerry wireless solution, the Research In Motion Wireless Handheld product line, the BlackBerry PlayBook tablet, software development tools, and other software and hardware. Several economies around the world are growing and adopting the technologies into their daily lives. The company has also recently rebranded its products, which may offer a boost to their bottom line. However, a recent negative earnings report has the stock hurting.
T = Technicals on the Stock Chart are Weak
BlackBerry stock has been part of a disastrous decline during most of the past few years. The stock on Friday wiped out its year-to-date gains after a negative earnings report. Analyzing the price trend and its strength can be done using key simple moving averages: 50-day (pink), 100-day (blue), and 200-day (yellow) simple moving averages. As seen in the daily price chart below (source: Thinkorswim), BlackBerry is trading below its key averages, which signal neutral to bearish price action in the near term.