Coal names across the board have been losing steam for over a year, as the industry struggles in the face of cheaper natural gas, regulatory pressure and the global slowdown. However, signs of stabilization continue to be seen and Peabody Energy's (NYSE:BTU) latest financial results are providing a lift for shares.
Next to homebuilders after the housing bubble bust, coal names have been some of the most hated stocks on Wall Street. The Market Vectors Coal ETF (NYSE:KOL) plunged 22 percent last year, while the S&P 500 gained 13 percent. Individual coal names have performed even worse, but positive outlooks are finally helping the industry find a floor.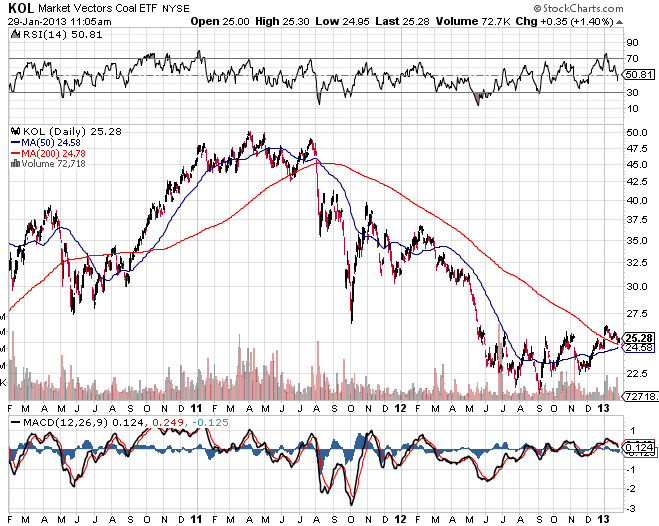 Coal consumption is expected to increase 2.6 percent annually by 2017, according to the International Energy Agency's recent Medium-Term Coal Market Report. Global coal demand could reach 4.32 billion tons of oil equivalent, threatening oil as the top energy source. In comparison, oil consumption is forecast to be 4.4 billion tons.
The United States is estimated to be the only region where demand will not increase, while growth will be the strongest in China and India…