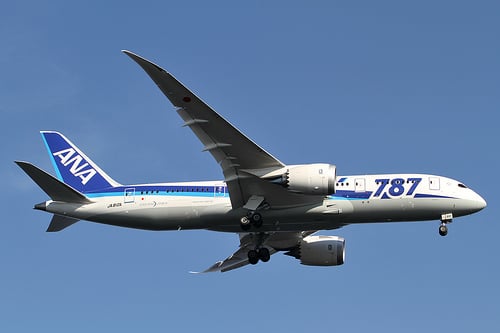 While the mystery surrounding what caused an empty Boeing (NYSE:BA) 787 Dreamliner to catch fire at London's Heathrow Airport has been solved, new information continues to trickle out about the specifics of what happened and what's being done to fix it.
Investigators now believe that a combination of condensation in the plane and a pinched wire in an emergency beacon is to blame for the fire last week aboard a 787 owned by Ethiopian Airlines. On Friday, the U.S. Federal Aviation Administration announced inspections of beacons made by Honeywell International Inc. (NYSE:HON) aboard 787′s, but stopped short of calling for airlines to universally remove the emergency beacons or disable them.
The FAA explained that inspections would make sure that wire were properly routed, while investigating for pinched wires in the casing of emergency locator transmitters. Additionally, inspectors are told to look for signs of any unusual moisture or heat.