With shares of eBay Inc. (NASDAQ:EBAY) trading around $52.90, is the company an OUTPERFORM, a WAIT AND SEE, or a STAY AWAY? Let's analyze the stock with the relevant sections of our CHEAT SHEET investing framework:
C = Catalysts for the Stock's Movement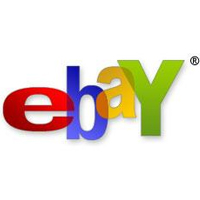 On January 16, eBay reported fourth-quarter and full-year 2012 results that sent the stock up as much as 1.6 percent in after-hours trading.
Revenue for the fourth quarter increased 18 percent year-over-year to $4 billion, while GAAP net income came in at $0.57 per diluted share. Net income on a non-GAAP basis was $0.70 per diluted share.
The company commented that "the increase in non-GAAP earnings per diluted share was driven by double digit user growth across the portfolio, strong gains in mobile adoption, and accelerating growth in the company's Marketplaces business, reflecting a 19% increase in U.S. gross merchandise volume (GMV), excluding vehicles."
Start 2013 better than ever by saving time and making money with your Limited Time Offer for our highly-acclaimed Stock Picker Newsletter. Click here for our fresh Feature Stock Pick now!
Full-year revenue increased 21 percent to $14.1 billion, and GAAP net income came in at $1.99 per diluted share. President and CEO John Donahoe commented: "Mobile continues to rewrite the commerce playbook, and we continue to be a mobile commerce and payments leader. eBay mobile finished the year with $13 billion in volume – more than double the prior year – and PayPal mobile handled almost $14 billion in payment volume, more than triple the prior year. In 2013, we expect each to exceed $20 billion."