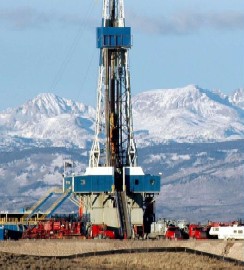 "Abundant, affordable domestic natural gas resources have provided the U.S. petrochemical industry with a substantial competitive advantage," said Exxon Mobil (NYSE:XOM) Chemical Company senior vice president Lynne Lachenmyer in a November press release. "The ability to tap into vast shale resources right here in the U.S. is an opportunity that we have to develop. We are in the middle of an industry in transformation," she continued.
Lachenmyer's statement echoes a consensus that is growing around the world. The next energy revolution isn't renewable, it's natural gas. While not a permanent solution, natural gas is promising to be the interim energy solution of choice for both developed and emerging economies reducing dependence on oil and possibly replacing thermal coal altogether.
Catalysts are critical to discovering winning stocks. Check out our newest CHEAT SHEET stock picks now.
Recently, Argentinian state-controlled oil and gas company YPF (NYSE:YPF) announced a $1 billion deal with Chevron Corporation (NYSE:CVX) to drill 100 pilot wells in the Vaca Muerta shale oil formation. Setting its sights on huge demand growth in China and India, Royal Dutch Shell (NYSE:RDSA)(NYSE:RDSB) is building the largest ship ever made, designed to pump natural gas from a field 120 miles off the Australian coast. Both countries have a long history with major oil and gas companies and the production of natural gas is a natural segue from oil and coal.
However, the shale gas boom — particularly in the United States — was effectively born on the back of hydraulic fracturing (fracking), and like most fossil-fuel extraction runs the risk of being environmentally disastrous. As a result, many European countries have been hesitant to allow the practice within their borders…