Its privacy policy reflects this combative stance, stating that competing social networks cannot "use Facebook Platform to export user data into a competing social network without our permission." As a follow-up, Facebook has recently blocked the iPhone "Walkie Talkie" application Voxer, Twitter's new video-sharing app Vine, and the new social search app Wonder, created by the Russian search engine Yandex (NASDAQ:YNDX).
Initially Facebook argued that it only blocked Voxer's access to the social graph because it "qualified as a competing messaging platform" and "wasn't contributing much back to Facebook," according to TechCrunch's Josh Constine. But when Facebook stopped Twitter's Vine from accessing its "Find Friends," its reasoning was clear. Vine had a prominent "share to Facebook" option, but Twitter and Facebook are competitors.
While Facebook has taken a stand against competition, it may have only created other problems for itself. With the new policy, Facebook is no longer an open platform, and developers may not want to risk creating an application that depends on Facebook data when that data could be taken away at Facebook's discretion.
Here's how shares of Facebook (NASDAQ:FB) traded technically to round out the week: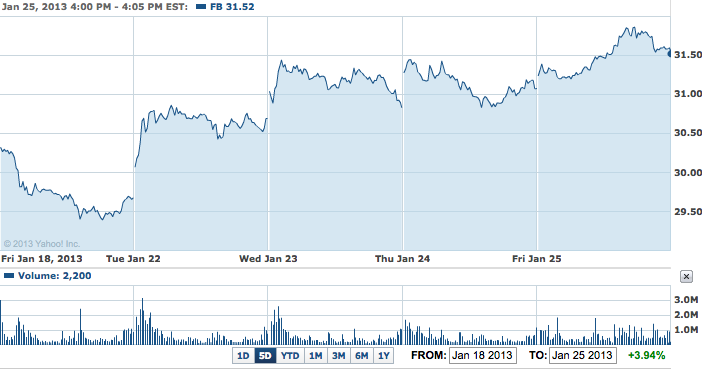 Don't Miss: Apple On the Chopping Block.