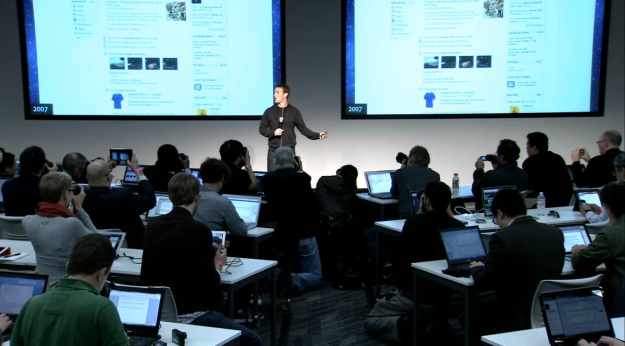 This time around, Facebook (NASDAQ:FB) had quite an answer for the analysts who criticized the company's fourth quarter results. Where mobile advertising only accounted for 23 percent of total advertising revenue last quarter, that figure ballooned to 30 percent in the first quarter — giving investors some measure of proof that it could eventually monetize its mobile platform successfully. But investors and analysts alike were left with one unanswered question: how sustainable is this growth?
Mobile advertising has been a problem at the forefront of the minds of both investors and the company itself ever since the social network debuted on the Nasdaq last May. Even in the past year the company's advertising strategy has evolved significantly. This time last year, when Facebook was still a private company, it did not show one single ad on its mobile platform. But since then — particularly because mobile computing is where technology trends are heading — investors have criticized Facebook for lagging behind the curve. The first quarter's mobile advertising growth has allayed fears that the company would be unable to generate adequate revenues from this area, but problems remain.
In the fourth quarter, Facebook generated 23 percent of its total revenue from mobile advertising, an increase from the previous period's 14 percent. But that growth was not sustainable. Facebook's efforts to launch new advertising services – including those aimed at mobile – had a cost. Its increased focus on advertising contributed to a 79 percent fall in net income, which shrank to $64 million as operating expenses jumped 82 percent. That growth outpaced the company's 40 percent revenue gain.