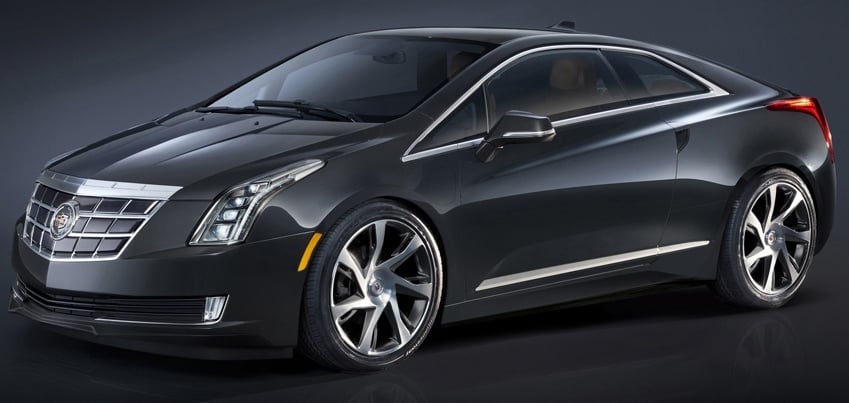 It is difficult to overstate the buzz General Motors (NYSE:GM) generated showcasing the Cadillac ELR hyrbid at the January 2013 Detroit Auto Show. Vanity Fair called it one of the hottest cars there; Wired said it brought "sexy sophistication" to a boring segment; and Green Car Reports named one of the best-looking Caddies of all time. January 2013 was then; Tesla (NASDAQ:TSLA) is now.
As GM plots its role in the future of electric vehicles, top executives see limited production volumes ahead for the industry, and are pitting the Cadillac brand against Tesla in a move that could have enormous implications for the company. In fact, General Motors Chief Executive Dan Akerson said he doesn't see a major demand for electric cars ahead — even ones that can top 200 miles or, like the Tesla Model S, 265-300 miles on a charge.
"What we see on the line of sight is a 200-mile battery car, but at the same time 200 miles is great, but it's not going to satisfy the range anxiety that persists," Akerson told reporters in Washington this week, according to The Detroit News. Akerson went on to say he sees Cadillac as the GM brand to use in combating Tesla in the burgeoning industry. Looking at the Cadillac ELR, a hybrid that wil be released early in 2014, it's clear this model is not the one to do it.