Convergence Catalyst's Jayanth Kolla told Economic Times that Apple's strategy in India copies the route it took to success in China, where it studied the market for a long time before getting aggressive about executing its sales strategy. According to Kolla, Apple's India team grew by 500 percent in six months, going from 30 to 150 employees. It may not have a cheaper iPhone to offer Indian consumers yet, but Apple has instead adopted installment-based payment schemes operated through resale partners. Recently, the iPhone maker was said to have taken up a similar measure in China.
Timed along with the launch of the iPhone 5 in India on November 2, Apple announced that it would also now start billing content through the iOS App Store in the Indian rupee. It also launched the iTunes Music Store in the country in December.
Can India be the answer to Apple's stock turnaround in 2013: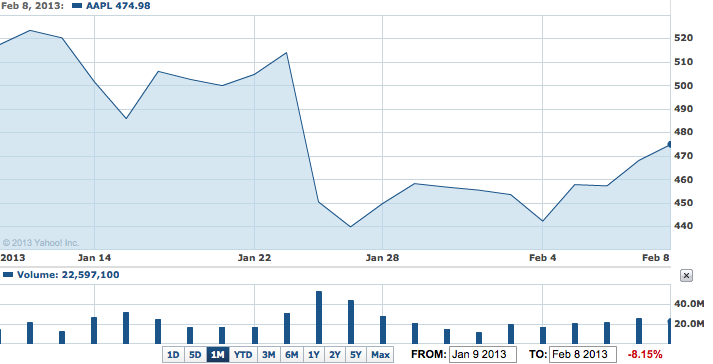 Don't Miss: What Will the Apple Stock Debate Do?