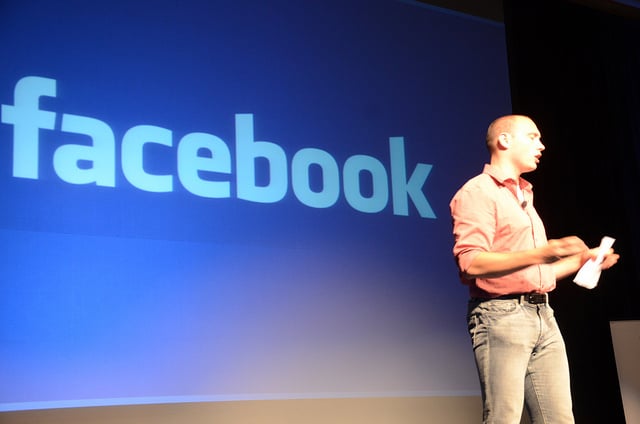 Facebook (NASDAQ:FB) has teamed up with Instagram to announce the new Instagram video. Users of the popular photo-sharing website will now be able to shoot short videos and post them to Instagram and Facebook.
The announcement was made Thursday at Facebook's headquarters in Menlo Park, California. The company's Chief Executive Officer Mark Zuckerberg handed the stage to Instagram co-founder and CEO Kevin Systrom, who stressed Instagram's huge growth, citing 16 billion photos shared and 130 million users.
In developing video-sharing for Instagram, Systrom said the company focused on three things; "First, simplicity. Simplicity really, really matters here. Video is complex; it's hard to edit, it's hard to manage, it's hard to upload. The second thing: it has to be beautiful. If it isn't beautiful, it isn't Instagram. The third thing: community. From day one, 130 million people will have access to recording the world's video."
The video mode records from 3 to 15 seconds of video and utilizes 13 different custom filters similar to the photography ones that helped make Instagram popular. Systrom said 15 seconds was the right balance between not being too short and not having to worry about lengthy uploading time. He also promised that from "day one" the service will be available on Apple (NASDAQ:AAPL) iOS and Google (NASDAQ:GOOG) Android devices. Instagram video will include a video stabilization technique called Cinema that hopes to end the days of shaky mobile phone videos.
Systrom dodged questions about how the new Instagram video might incorporate advertising. Currently Instagram does not sell ads. Systrom said that in developing Instagram video, "We focused on the user…Right now, we're perfectly happy with the organic use of Instagram by brands." One analyst predicted before the announcement that, "Until Instagram video achieves mass consumer acceptance, explicit video advertising would be too disruptive to the consumer experience, especially given that there is currently no other paid advertising on the platform."