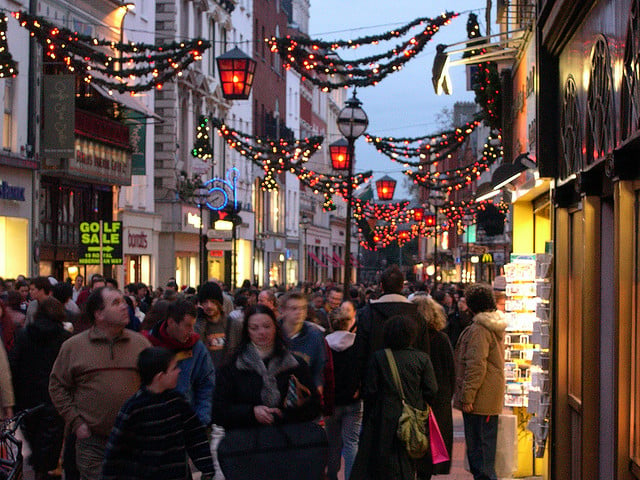 When the Department of Commerce released its monthly retail sales report earlier this month, economists were handed proof of a stronger U.S. economy. In November, Americans increased spending on a number of different goods from automobiles to electronics, pushing retail sales up 0.7 percent. That increase surpassed October's upwardly revised 0.6 percent rise, the largest in five months, and surpassed analyst expectations for another 0.6 percent increase.
"There are signs of an earlier pickup in consumption that is also likely to be the heart and soul of a future growth acceleration," Alan Ruskin, head of currency strategy at Deutsche Bank Securities, told The New York Times after November's numbers were released. And "it is difficult to get any sort of meaningful [economic] pickup without the consumer being a part of it," as Nationwide Insurance chief economist David Berson told The Wall Street Journal.
Increasing consumer spending — which accounts for nearly 70 percent of U.S. gross domestic product, higher rates of job creation, and a improving manufacturing sector — has provided evidence that the economic recovery could accelerate in 2014. Nevertheless, retail sales appear to have lost momentum as the holiday shopping season has progressed.