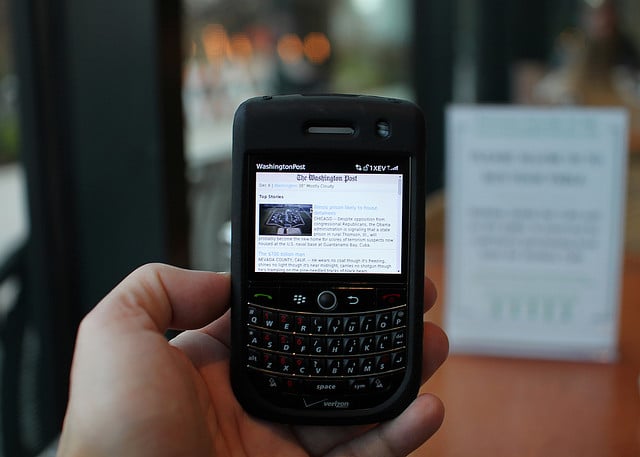 BlackBerry (NASDAQ:BBRY) shares are up on Friday morning as the Chinese tech company Lenovo (LNVGY.PK) has reportedly expressed interest in purchasing some or all of BlackBerry.
There have been conflicting reports as to whether Lenovo wants to buy BlackBerry as a whole, or just pieces of the company. The Wall Street Journal reported that BlackBerry has signed a nondisclosure agreement with Lenovo giving the Chinese company access to BlackBerry's financials, according to sources familiar with the matter. Lenovo's smartphones have gained market share in China, and an acquisition of BlackBerry as a whole would be one of the highest-profile Chinese acquisitions of a Western company yet as Chinese companies seek to gain more holdings in the West.
A sale of BlackBerry to Lenovo will likely face extremely heavy regulatory scrutiny, as BlackBerry devices are used by government officials in both Canada and the U.S. Although Lenovo is not state-owned, allowing BlackBerry to be bought out by a Chinese company while its devices carry sensitive government information won't be met with approval by many. The deal would have to be reviewed by the U.S. Committee on Foreign Investment, which reviews business acquisitions for potential security risks.