With shares of LinkedIn Corporation (NYSE:LNKD) trading at around $119.02, is LNKD an OUTPERFORM, WAIT AND SEE or STAY AWAY? Let's analyze the stock with the relevant sections of our CHEAT SHEET investing framework:
C = Catalyst for the Stock's Movement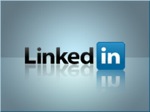 Analysts are expecting FY2012 revenue of $940 million, which is a substantial increase over the $522.19 million generated for FY2011. Better yet, analysts are expected annual revenue growth of 36 percent over the next four years. This might all sound like great news, but there are high expectations. This is a company with a Trailing P/E of 767.87, and a Forward P/E of 92.26. Stocks with these kinds of multiplies will be the first to crater if the market falters. Another negative is insider selling over the past six months, which has now reached over 2 million shares. It's not so bad that insiders have sold, but it is a bad sign that no insiders have jumped in and made a purchase. It's evident that insiders lack conviction.
Some investors are concerned about competitors like Facebook (NASDAQ:FB) knocking LinkedIn out of the game. This is highly unlikely. LinkedIn has an enormous amount of data that potential employers are recruiters find valuable. LinkedIn is the ultimate business networking site, and that will not change at any point in the near future.
Let's take a look at some important numbers for LinkedIn.
Start 2013 better than ever by saving time and making money with your Limited Time Offer for our highly-acclaimed Stock Picker Newsletter. Click here for our fresh Feature Stock Pick now!