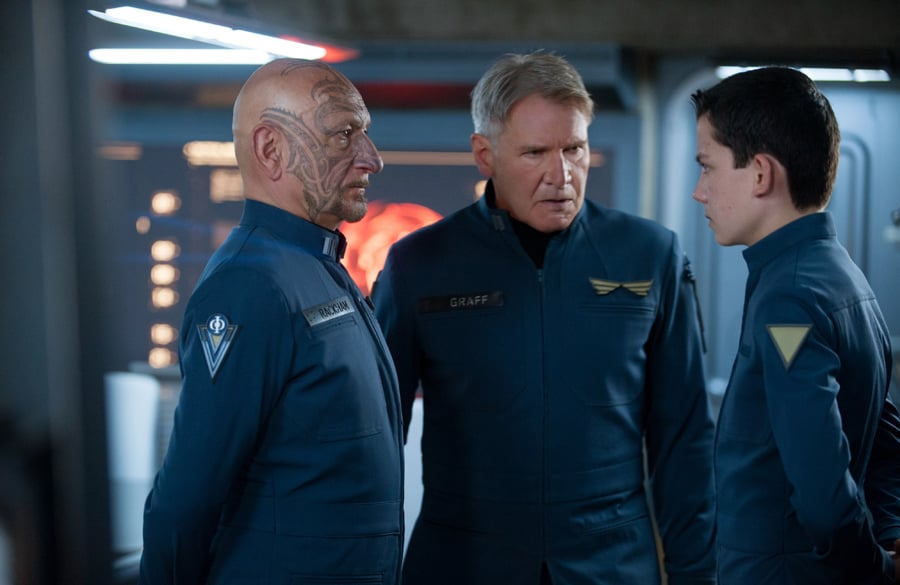 Lions Gate Entertainment's (NYSE:LGF) Ender's Game took the No. 1 spot at the box office this past weekend, earning $28 million and easily placing it above last week's box office champion, Jackass Presents: Bad Grandpa, which took in $20 million. But for a film that has faced an uphill battle in the weeks and months leading up to its release, the solid but uninspiring opening is unlikely to jumpstart a franchise like Lions Gate had hoped, according to the Hollywood Reporter.

Set in the near future, Ender's Game revolves around a young boy who is recruited by the military to stop an alien race from destroying the world. Based on Orson Scott Card's Ender's Game series, which includes 13 novels, 13 short stories, 47 comic issues, and an audioplay, Lions Gate had hoped that the series could spawn a film franchise similar to the success seen by the Hunger Games.
But the ongoing controversy surrounding Card's anti-LGBT sentiment seems to have made a dent in the film's early box office performance. Additionally, fans of the series have been critical of Lions Gate's decision to shift the marketing focus to Harrison Ford and other adult actors when the the film's young stars are what push the series forward. It also just might be a tough time to release a film, with fierce competition that's only set to get fiercer with next week's Thor: The Dark World sure to snatch up a good chunk of Ender's Game box office earnings.