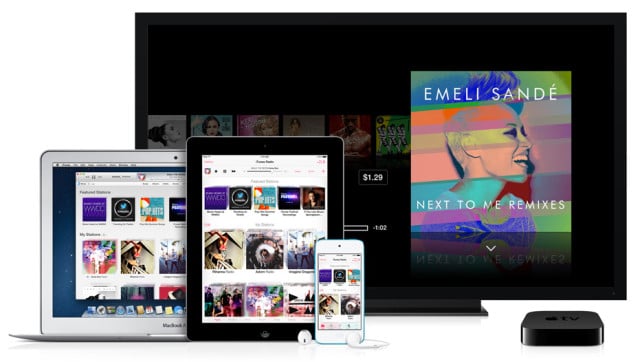 Microsoft (NASDAQ:MSFT) unveiled an iOS and Android app for its Xbox Music streaming service just one day before Apple (NASDAQ:AAPL) is expected to premiere its own iTunes Radio music streaming service with iOS 7, Apple Insider reports. Besides launching two mobile apps, Microsoft also rolled out Xbox Music streaming as a free service for all Web users.
However, the Xbox Music app for iOS requires users to have an Xbox Music Pass. The Xbox Music Pass subscription is $9.99 per month and allows users to listen to the music streaming service without advertisements.
Apple's iTunes Radio will offer a similar ad-free listening option for users that are subscribers to Apple's cloud-based iTunes Match service. However, an annual subscription to iTunes Match costs $24.99, while a year's subscription to Xbox's Music Pass is $99.99.
According to the iTunes Xbox Music page, the app allows users to "Stream ad-free music from a catalog of tens of millions of songs"; "Add songs, albums, and playlists to your Xbox Music collection and access them from other devices"; and "Create playlists that sync across your phone, Xbox 360, PC, tablet, and the web."