With shares of Monster Beverage Corporation (NASDAQ:MNST) trading at around $47.90, is MNST an OUTPERFORM, WAIT AND SEE or STAY AWAY? Let's analyze the stock with the relevant sections of our CHEAT SHEET investing framework: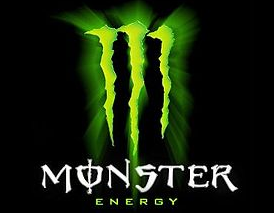 C = Catalyst for the Stock's Movement
Investors are concerned about earnings, especially since Monster Beverage has a tendency to miss expectations. These articles don't bet on earnings in any way, shape, or form — they're more about looking at the big picture. The only thing that will be stated in regards to earnings is that negative expectations may already be priced into the stock.
There are a few things some investors don't know about Monster. First, the company's margins are better than Coca-Cola's, which is saying something. Second, the whole caffeine fear is overblown. If you want to know how much caffeine is in what you drink, then take a look at this chart: http://www.cspinet.org/new/cafchart.htm.
As you can see, Monster fits right in with the average cup of coffee. And the amount of caffeine in the average Starbucks (NASDAQ:SBUX) coffee is much higher than the amount of caffeine in a 16 oz. can of Monster Energy. Since it's widely reported that caffeine is mildly addictive, it makes sense that Starbucks continues to exceed expectations, but that's a story for another time.
There is obviously some risk investing in a pure play like Monster, but there is also a lot of upside. When a company with strong growth and excellent balance sheet is getting bashed in the media, it's usually an opportune time to buy. However, that doesn't necessarily mean this is the case here.
Let's take a look at the big picture for Monster.