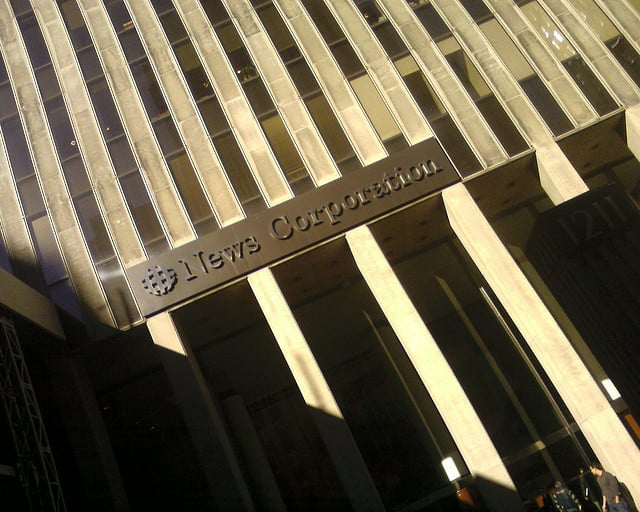 News Corp. (NASDAQ:NWSA) has announced it will be making job cuts at its Dow Jones & Co. newspaper as the newspaper conglomerate seeks to combine the newsrooms of The Wall Street Journal and Dow Jones & Co.
News Corp. hasn't released much information about the layoffs. The two papers have a combined staff of about 2,000 employees, and it was not said how many jobs were being cut. The Wall Street Journal also made a point to say they would be hiring 12 new editors for the paper to cover technology industry, mergers and acquisitions, and central banks.
The announced job cuts are in preparation for News Corp.'s upcoming split on June 28. The new News Corp. will be responsible for the company's newspaper businesses and HarperCollins book publishing business, while News Corp.'s much more profitable media assets are being spun off as the new company 21st Century Fox.