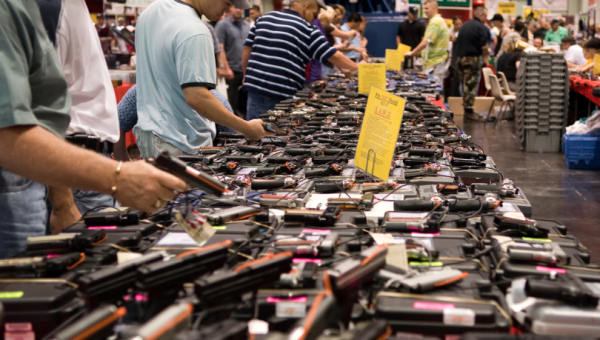 In another sign the current administration is the best thing to happen to gun sales since the Second Amendment, the nation's second largest publicly-traded gun manufacturer announced quarterly results that exceeded targets this past week.
Smith & Wesson (NASDAQ:SWHC) reported a record-breaking quarter. On Tuesday, the company announced that it earned $25.2 million (38 cents per share) in its fourth fiscal quarter, more than double last year's $12.5 million quarterly profit. Net sales for the three months ended April 30 came in at $178.7 million, a new record and up 37.6 percent from a year earlier.
The company's net income from continuing operations totaled 44 cents per share, beating estimates by one penny. With the help of increased sales volume, gross profit for the fourth quarter improved to $68.5 million, compared to $46.9 million in the same quarter last year. Although Smith & Wesson increased production capacity, it was unable to keep up for demand across most of its firearm product lines.
James Debney, president and chief executive officer, explained in a press release, "We are pleased with our results, which include record fourth quarter and annual net sales and profits and a substantial expansion of our gross margins. Our successful performance was driven by solid marketing, innovative new products, disciplined manufacturing execution, and strict financial management. Significant increases in our manufacturing capacity, combined with continued robust consumer demand for firearms, resulted in higher sales of our most popular M&P® products."