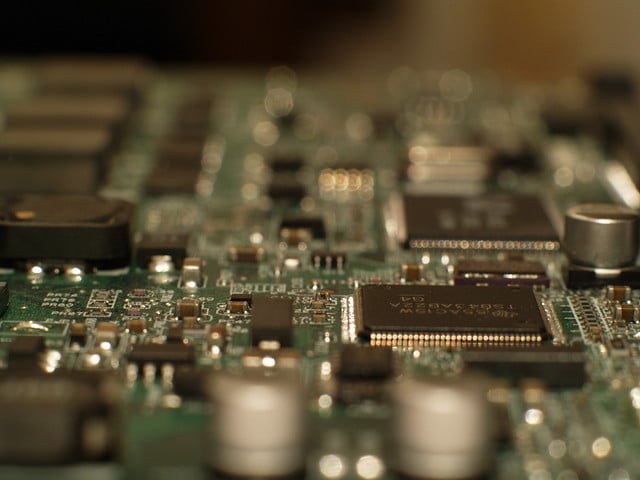 Samsung (SSNLF.PK) may be making a couple companies very happy with the decisions for internal components on several of its upcoming devices. And it could be giving Apple a major reason to worry for its iPad.
At a recent event in London, Samsung touted a number of new devices that ran on processors from Intel (NASDAQ:INTC) and Advanced Micro Devices (NYSE:AMD). These two companies have been long-time makers of processors for traditional PCs, and thus have been susceptible to the same perils as the PC industry. As the global sales of PCs slipped — thanks to erosion by the mobile device market — Intel and AMD were in trouble.
Unfortunately for the chip-makers, they couldn't simply jump ship from PCs to mobile devices. Their processors had shortcomings that didn't lend to mobile devices, such as consuming too much power. As a result, the market for mobile device chips was quickly dominated by the designs of ARM Holdings (NASDAQ:ARMH), which had chips better suited to smartphones and tablets.