Despite a still sluggish economy, job growth in the United States increased more than expected in June. However, the unemployment rate remained unchanged.
Last month, employers added 195,000 new jobs to their payrolls, according to the latest report from the U.S. Department of Labor. Economists polled by Bloomberg and Reuters only expected employment to increase by 165,000 jobs. Furthermore, payrolls for April and May were revised to show an additional 70,000 jobs.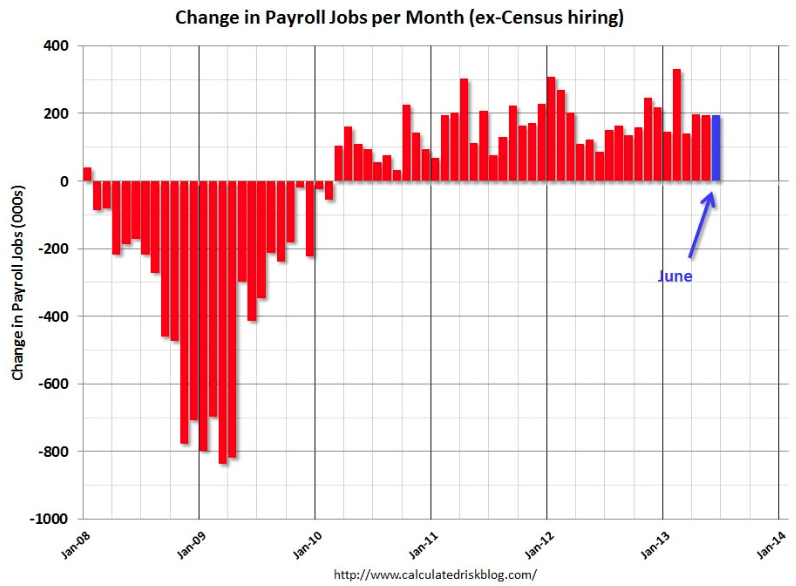 On the downside, the unemployment rate stayed the same at 7.6 percent, slightly higher than expected. The U-6 unemployment rate, which includes everyone in the headline rate, plus people who are either employed part-time but prefer a full-time position, or want work but have stopped looking, jumped from 13.8 percent to 14.3 percent — its highest level in four months.
The quality of jobs is also in question. The food services and drinking industry was responsible for 52,000 jobs in June, while employment in the amusements, gambling, and recreation industry added 19,000 jobs. Job growth in manufacturing and construction showed little change in June.