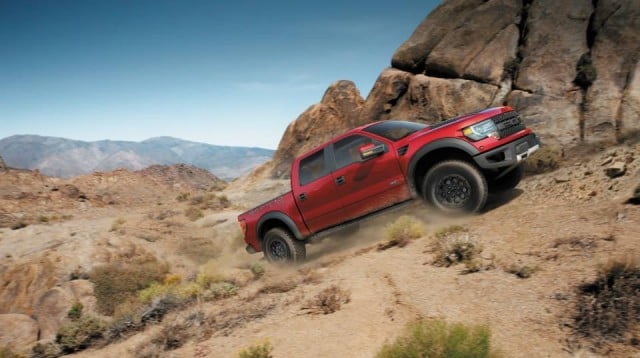 If the September sales results were any indication, General Motors (NYSE:GM) has two problems on its hands with its new pickups. Troubled by a limited supply of V8 models and only modest interest in high-end pickups, some data suggest the Ford (NYSE:F) F-150 Raptor is making the launch of the 2014 Chevy Silverado and GMC Sierra problematic.
After its investment in the redesign of both the Silverado and the Sierra, General Motors was counting on a successful September launch. However, buyers looking for the car and its powerful V8 engine were getting turned back by dealers, Bloomberg reports. Dealers had limitations on the numbers of the biggest-engine models they could order. In a market dominated by pickup sales, it's likely that contributed to the 11 percent drop in General Motors sales for September, compared to 2012 data.
While GM executives told Bloomberg Businessweek the higher pickup prices were a factor in the sales decline, that didn't stop buyers hungry for the Ford F-150 SVT Raptor trucks. Ford announced in mid-September it would be increasing production volumes so the company could give customers more of the high-end pickups they craved. The Ford Raptor sales data are convincing.