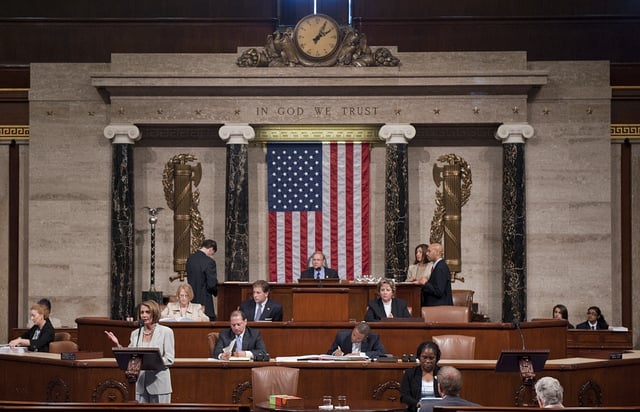 It was believed that immigration reform would be one of the biggest priorities for the Republican Party after losing the presidential election — and the Latino vote — in last year's elections, but it appears that a slightly modified rhetoric is the only change to show at this time, the Los Angeles Times reports.
After the election, a memo from a Republican-aligned advocacy group, the Hispanic Leadership Network, outlined some fairly obvious suggestions to GOP members. "Don't use the term 'anchor baby' or phrases like 'send them all back'," the memo said. "Do acknowledge that 'our current immigration system is broken and we need to fix it.'"
While House Speaker John A. Boehner (R-Ohio) maintains that immigration reform is still an important subject for Republicans, it appears that the 2014 midterm elections are playing a large role in the lack of momentum for the topic. With conservatives pushing for hard-right voters in 2014, the Republican Party believes that the two years between midterm elections and the 2016 election is enough time to successfully woo Latino voters.