Despite a recent rise in mortgage rates, housing starts in the United States climbed higher last month. However, the results were weaker than expected for the second consecutive month.
Builders broke ground on houses at a seasonally adjusted annual rate of 914,000 units in May, representing a 6.8 percent rise from the upwardly revised April estimate of 856,000 units, according to the U.S. Department of Commerce.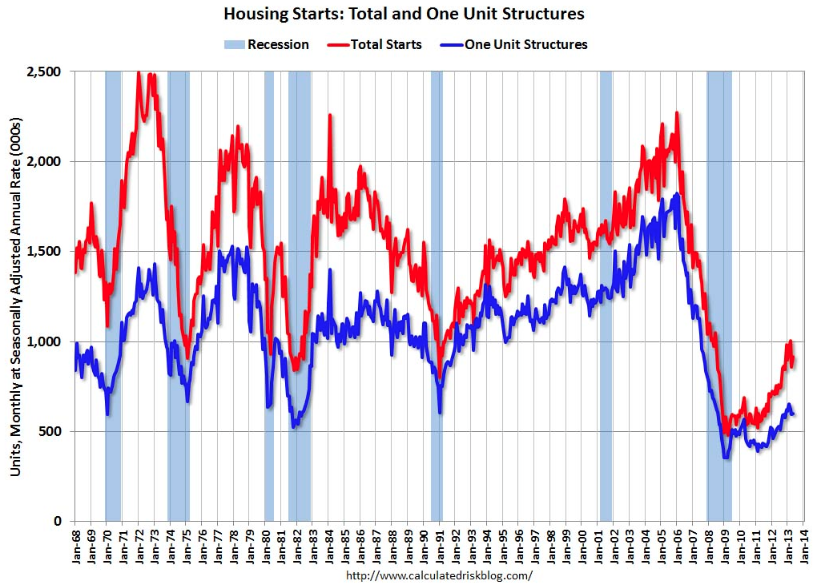 The annual pace of housing starts in May was expected to be 950,000 units, according to economists surveyed by Dow Jones Newswires and Reuters. The median estimate of 82 economists surveyed by Bloomberg also called for 950,000 units. Although the results missed expectations, housing starts were 28.6 percent higher than a year earlier.
Single-family housing starts in May, the largest segment of the market, edged 0.3 percent higher to an annualized rate of 599,000 units. It was the first increase in three months. Meanwhile, ground breaking on multi-family homes with at least five units surged 21.6 percent to 315,000 units.