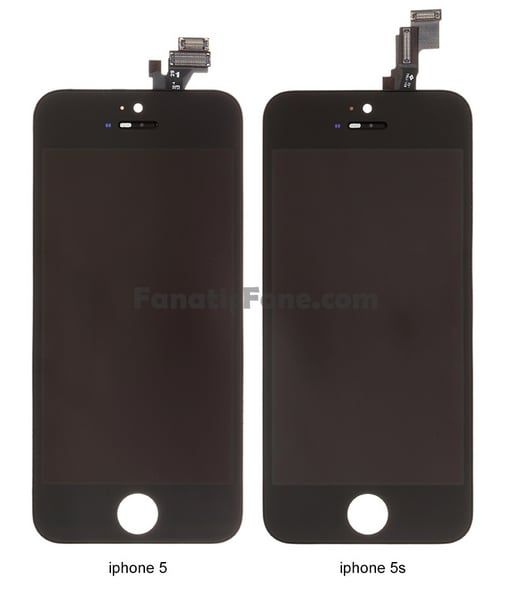 As the presumed launch date for Apple's (NASDAQ:AAPL) next iteration of iPhone approaches, more leaked images of the so-called "iPhone 5S" have been appearing online. The latest leaked photos purport to show the display assembly for the iPhone 5S in a side-by-side comparison with the iPhone 5.
The high-resolution photos were originally posted by FanaticFone, a site that claims it was able to obtain a sample of the iPhone 5S display assembly. The iPhone 5S is not expected to be officially unveiled until September.
Apple fans that were hoping to get a larger screen on the next generation of iPhone will be disappointed by these leaked images. The iPhone 5S display assembly appears to show a screen that is identical in size to the current iPhone 5 screen.
Most of the other display assembly features also appear to be unchanged. The camera and antenna holes appear to be in the same place on both components.  However, FanaticFone notes that the front housing of the iPhone 5S seems to be slightly thicker than the housing of the iPhone 5.