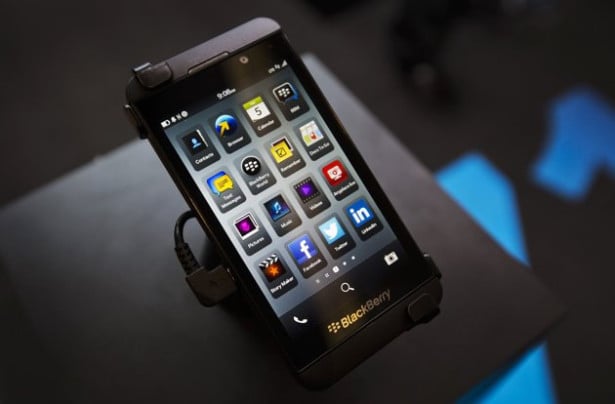 T-Mobile US Inc. (NYSE:TMUS) announced on Thursday that it would no longer sell Canadian-based BlackBerry (NASDAQ:BBRY) mobile devices in its retail stores, citing low consumer demand for the company's products.
In a report by Reuters, David Carey, T-Mobile's executive vice president for corporate services explained that BlackBerry products are almost exclusively used by business professionals who normally do not purchase smartphones in stores. As a result, T-Mobile will have additional space in stores, previously allocated to BlackBerry devices, which can now be used to display mobile devices that have been more successful sellers.
And as if the news of T-Mobile's abandonment of its products wasn't enough, BlackBerry's second-quarter financials were revealed on Friday and, as Forbes writes in its headline, the numbers are just as bad as warned. BlackBerry lost almost $1 billion in the second-quarter — $965 million — as a result of a massive write-down of remaining inventory. The main culprit for the write-down: the company's recently released flagship device, the Z10, which had been touted as a rival to Apple's (NASDAQ:AAPL) iPhone and Google (NASDAQ:GOOG) Android-powered devices.