According to the ITC, its six-member full commission will now focus on the exact meaning of the claim limitation "touch sensitive input device" and will deliver a final decision on April 22.
The ITC judge had also cleared Apple of charges related to two standards-essential 3G wireless patents in the case. Those will not be revisited.
Apple lost a different patent-infringement case it had filed with the agency against Motorola, but is waiting for the appeal to be heard on March 7 before the U.S. Court of Appeals for the Federal Circuit in Washington.
Here's how Apple (NASDAQ:AAPL) traded Wednesday: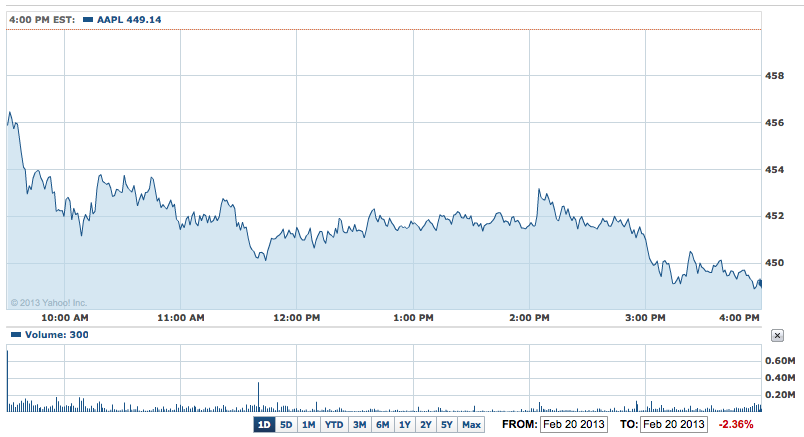 Don't Miss: Is the Foxconn Hiring Freeze Linked to Apple?