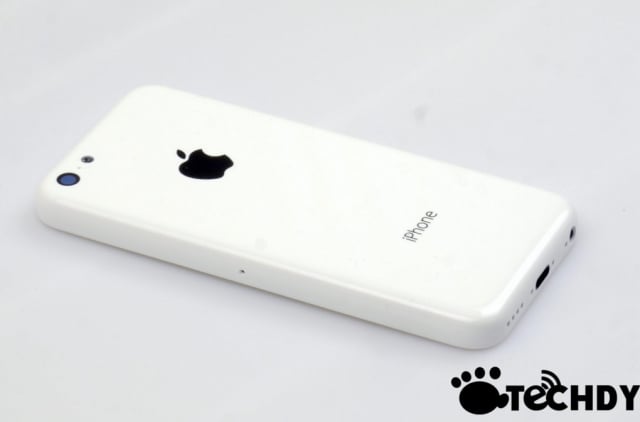 High-quality images of Apple's (NASDAQ:AAPL) upcoming budget iPhone have recently emerged online, providing what may be the best evidence yet for the existence of the so-called "low-cost iPhone." The latest leak comes courtesy of Techdy, a blog that was able to obtain the rear shell and front panel for a white budget iPhone.
Although Techdy acknowledges that some people still believe the colored shells are "Chinese copies," the author states that he was able to perfectly fit a previously obtained budget iPhone display assembly into the white rear shell. For this reason, Techdy believes the leaked images of the green, yellow, white, and blue casings are also authentic.
"As can be seen from the images above, all the rumors about the low-cost plastic iPhone seem to be true. The budget iPhone will be made substantially from plastic (we can feel it's actually polycarbonate material). It will have a 4" screen, like the iPhone 5, and interestingly, the budget iPhone actually has a shape that's similar to Apple's original iPod. When we hold the budget iPhone in our hands, the plastic chassis does not feel cheap at all. Unlike the plastic build quality of the Samsung (SSNLF.PK) Galaxy phones, the plastic material used on the budget iPhone feels more sturdy," reports Techdy.