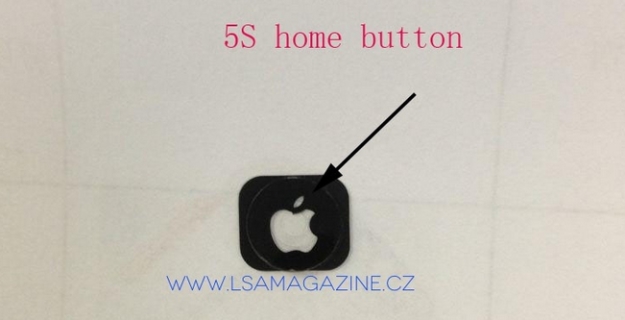 Does this leaked image of the iPhone 5S home button confirm the existence of Apple's (NASDAQ:AAPL) long-rumored fingerprint sensor? The Czech-language site letemsvetemapplem.eu recently posted an image of the purported new home button for the upcoming iPhone 5S.
The photo shows a redesigned home button that replaces the current "rounded square" icon with a large, transparent Apple symbol. This change could indicate that Apple's next generation of iPhone will include a fingerprint sensor, which would presumably be incorporated under this clear Apple symbol "window."
On the other hand, the new home button may just feature a backlit Apple symbol. Either way, if the photo is authentic, this would be the first time that Apple has redesigned its classic iPhone home button.