With shares of UnitedHealth Group Incorporated (NYSE:UNH) trading at around $51.40, is UNH an OUTPERFORM, WAIT AND SEE or STAY AWAY? Let's analyze the stock with the relevant sections of our CHEAT SHEET investing framework:
C = Catalyst for the Stock's Movement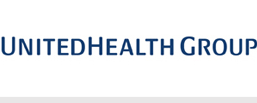 UnitedHealth Group has been a consistent winner for many years. This is a company that shows consistent EPS and revenue growth and pays a decent dividend. Currently, UnitedHealth yields 1.60 percent. That's not substantial, but when you're invested in one of the safest stocks in existence, it's not such a bad deal.
Looking ahead at 2013, UnitedHealth Group expects EPS of $5.25 to $5.50 EPS, and revenue between $123 billion and $124 billion. UnitedHealth Group has a habit of not overpromising, which is a good sign. The valuation at the moment is excellent. UnitedHealth Group has a Trailing P/E of 9.80, and a Forward P/E of 9.26. Margins are decent, and cash flow is solid. ROE is 19.07 percent.
Start 2013 better than ever by saving time and making money with your Limited Time Offer for our highly-acclaimed Stock Picker Newsletter. Get our fresh Feature Stock Pick now!
There isn't much news for UnitedHealth Group at the moment, but the International Consumer Electronics Show is coming up, and UnitedHealth Group hopes to make a splash. In one of the most unexpected partnerships, UnitedHealth Group has a deal with Konami Corp. (NYSE:KNM) for DanceDance Revolution Classroom Edition, which will be displayed. The goal here is to reduce childhood obesity. However, this is only a small part of UnitedHealth Group's new focus of using technology to show people how they can improve their well-being. At the moment, this might not seem like much of a catalyst for the stock, but it shows how UnitedHealth Group is constantly looking to expand its exposure. In the near future, the company will use smartphones, video games, and TV programming to accomplish this goal.
Let's take a look at some important numbers for UnitedHealth Group.