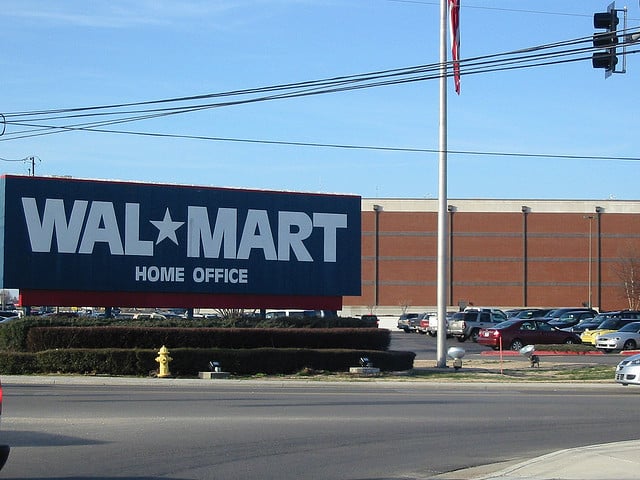 Wal-Mart Stores (NYSE:WMT) is reportedly running into a little bit of retail trouble, or is it? That question is still up in the air as Bloomberg and CNBC appear to disagree over the answer. Bloomberg reported Wednesday that Wal-Mart is cutting its orders with suppliers due to inventory backlog. However, CNBC responded to that story just minutes later, claiming that the report is "completely false" according to Wal-Mart spokesman, David Tovar.
Bloomberg initially won its story lead with the help of a supplier who claims he has worked with Wal-Mart for over two decades, but wished to remain anonymous. He told the reporter that Wal-Mart has cancelled a number of supply orders up to two quarters in advance in an attempt to stem rising U.S. inventory growth at Wal-Mart's stores. That story was also corroborated by the retailer's email to the supplier, dated Sept 17, that read, "We are reducing inventory for Q3 and Q4."
Tovar told CNBC that Bloomberg's story is "misleading," but while he maintained that Wal-Mart is always managing its inventory levels, he never refuted Bloomberg's main assertions, and instead only agreed that the company has hundreds of inventory categories. That means that there is likely at least some truth to Bloomberg's report, and Wal-Mart consumers can even validate that upon entering the retailer's stores.