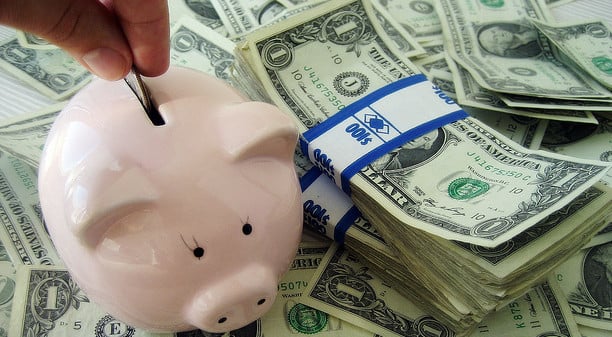 To maintain the best practices, companies should put their 401k retirement plans out for bids every five years in order to ensure the best pricing and service. But very few do, independent retirement plan consultant Martin Schmidt told Reuters. That practice could be changing as recent regulation changes now force plan administrators — including Wells Fargo (NYSE:WFC) and Bank of America (NYSE:BAC) — to disclose their fees to plan sponsors, which has, in turn, prompted more companies to put their plans up for bid. However, as Schmidt acknowledged, even when companies do consider new retirement plan managers, they switch less than 10 percent of the time.
Still, a change could be coming to Wal-Mart's (NYSE:WMT) $15.6 billion 401k program, the largest private sector retirement plan in the United States. Three sources familiar with the situation told the publication that the retailer is considering bids from retirement plan managers, a sign that the company could be considering a move from Bank of America's Merrill Lynch, the unit that has administered its program for the past 15 years. Already, according the sources, the company is in talks with Wells Fargo's retirement division.
It is unclear when Wal-Mart last embarked on similar review, but retirement plan administration commissions rarely go up for bidding.
Wal-Mart's 401k accounts are nothing special, they are much smaller than the average retirement account. But the sheer size of the company makes it a coveted client in the retirement industry. The company has more than 1.2 million people participating in its retirement plan, with each account holding an average balance of $15,000, according to retirement plan tracker BrightScope. Comparatively, typical retirement accounts in programs with more than 10,000 participants held average balances of $63,000 at the end of 2011, according to the most recent data from the Employee Benefit Research Institute.