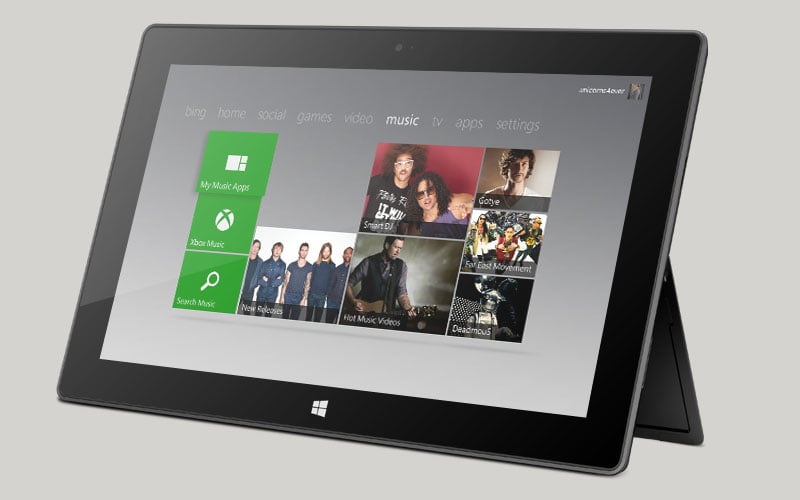 Microsoft had hoped taking a cue from Apple would help it gain better traction in both the PC and tablet markets, but particularly the latter. The shift in spending to tablets — PC shipments are expected to be down 3 percent in 2012 — is what makes Windows 8 so critical a part of Microsoft's future. Without a successful mobile platform, the company doesn't stand a fighting chance.
Apple (NASDAQ:AAPL) already dominates the tablet market, with Google (NASDAQ:GOOG) in a very distant second. The company has also been growing its PC sales, and in turn, its share of the shrinking PC market. Apple stores are an important part of the Apple brand — they foster a community of Apple aficionados who are lured to the ecosystem by hot must-have products like iPods and iPhones but eventually upgrade their PCs to Macs.
Apple's mobile devices, which alone garner enviable sales figures, also help the company keep its footing in the PC market. The ease with which data, applications, and features can be shared across devices encourages loyalty. Microsoft had hoped to do the same with Microsoft 8, which boasts an interface that is easier to navigate on touch-screen devices that is supposed to be flexible enough to still be used on conventional laptops and desktops. Unfortunately, the changes haven't been so well received.
Mark Martin, a spokesman for Microsoft, has argued that, because Windows 8 is such a big shift — in strategy, style, and performance — it cannot be accurately judged in a single shopping season. It's true that consumers are likely to be slow in adopting a new technology, but in this instance, negative reviews are also an undeniable factor in the system's relative un-success…