Zynga (NASDAQ:ZNGA), the social-gaming company behind hit titles such as Words with Friends and FarmVille, surprised Wall Street by announcing better-than-expected financial results. However, there is still plenty to be concerned about.
After Tuesday's closing bell, the San Francisco-based company reported a net loss of $48.6 million (6 cents per share) for the fourth quarter, compared to a net loss of $435 million ($1.22 per share) a year earlier. Adjusted earnings came in at 1 cent per share, beating expectations for a 3 cents per share loss.
Revenue was also higher than expected. Zynga reported sales of $311 million, flat compared to the same period a year earlier, but above estimates of $212 million.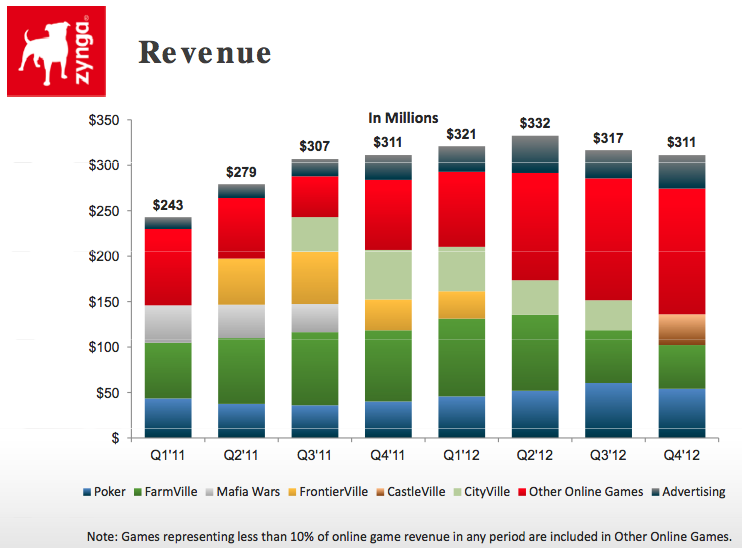 As the chart above shows, revenue has now declined at Zynga for two consecutive quarters.
"The biggest highlight of the quarter was seeing our team deliver a successful sequel in FarmVille2, a next generation social game that offers cutting edge 3-D experiences loved by millions of FarmVille fans," said Mark Pincus, chief executive officer and founder. "In 2013 we're excited to bring this new class of social games to mobile phones and tablets and build a network that offers an easier, better way for people to play together."