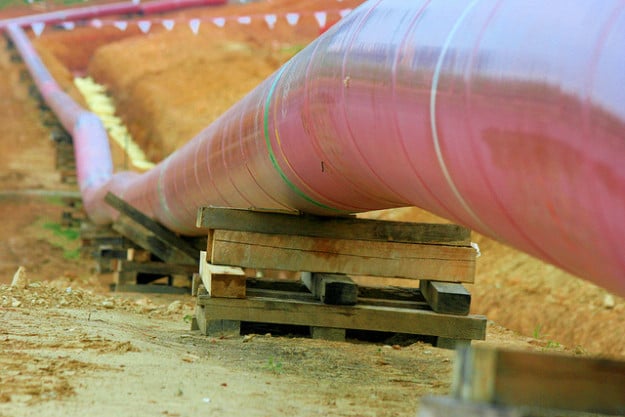 The rise and fall of natural gas prices are influenced by a number significant factors: domestic production, consumption patterns, imports, and the weather. But, far and away the most significant influence on prices is supply. New advances in drilling technology — particularly in hydraulic fracturing — have helped U.S. producers take advantage of new sources of both oil and gas shale in North Dakota, Texas, Ohio, and Pennsylvania. With spring's warmer temperatures decreasing the demand for heating, and therefore the fuel, natural gas prices had been held back, and strong production has only served to exacerbate the situation. As recent reports from the Department of Energy's statistical arm, the Energy Information Administration, have shown, inventories are increasing.
Natural gas, which is found in deep underground rock formations or in shale formations, is a resource that is not only abundant, but also clean and extremely cheap. Back in 2000, shale gas only accounted for 1 percent of United States production, but that figure grew quickly, rising to 20 percent by 2010. And, the Energy Information Administration has estimated that shale gas will account for 46 percent by 2035. But, while shale and natural gas will clearly benefit the world's energy markets in the next few decades, as supplies have increased, prices have plummeted.
The EIA reported Thursday that natural gas inventories rose 95 billion cubic feet last week to 2,357 billion cubic feet. However, because gas stockpiles rose in line with analysts expectations, natural gas futures turned positive after the government's data was released. Prices rose 0.5 cents, or 0.1 percent, to $3.782 a million British thermal units, reversing a loss of as much as 1.6 percent recorded earlier in the session.